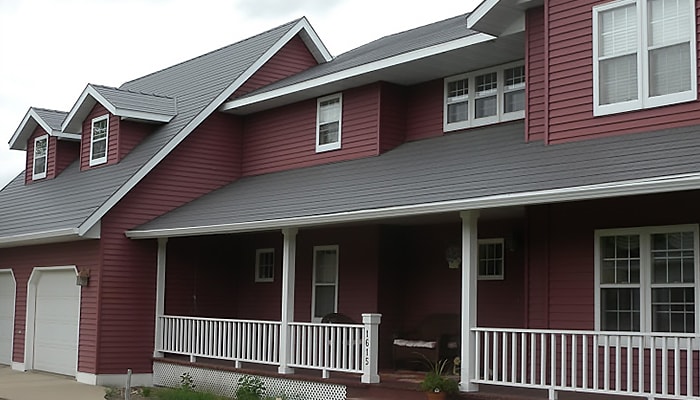 For the ultimate in flawless elegance and durability, choose steel siding from ABC Seamless. Our steel siding is manufactured to order at the installation location, so there are no seams and no splices to mar the smooth lines.
Steel siding won't fade, blister, crack or peel and maintains its beauty with no maintenance.
Available in designer colors to match any taste a housing style. And we've never discontinued a color so you'll always be able to match trim pieces.
Heavy weight, seamless, maintenance free siding is sandwiched inside eight layers of coating for true color that never fades.
Our steel siding is attractive, durable and energy efficient. Steel siding has a lower cost of ownership than other types of siding, and needs no maintenance.
Call ABC Seamless Steel Siding today at 1-877-623-1974 . Our experts will come to your home and give you a free, no-obligation estimate on beautiful, durable steel siding for your home.