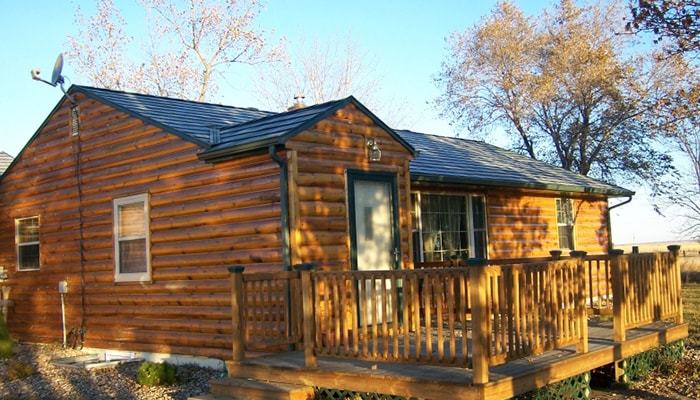 If you've always wanted the charm and rustic appeal of a log home but didn't want the maintenance, we can help. ABC Seamless Steel Log Siding won't rot like wood, nor will it crack, chip, peel or rust.
ABC Seamless Steel Log Siding will make your home look like a wood log home without the hassle.
Choose from a variety of colors and sizes to get just the look you want.
Custom manufactured siding is screw-secured to your home, so there are no seams and it won't blow off or buckle.
ABC Seamless log siding is beautiful, durable and energy efficient. Our experts will install it, and we'll back it with our industry-leading lifetime, non-prorated warranty.
Call ABC Seamless Steel Siding today and find out how you can have a charming, rustic home with log siding. Call 1-877-623-1974 today for a no-cost, no-obligation estimate.